"SEO" Search Engine Optimization and a little bit of history
Jan 07, 2013
by

Anthony Galeano
When I started doing websites there was no "SEO", so, in order to get a site index into a search engine you had to submit the site to a directory such as Yahoo. In fact Yahoo was started by two students to do just that. They started to collect sites into a database of sites and figure people could benefit and add to it, Yahoo the search engine directory was born. Yahoo was, and I believe still is the only directory that adds every new site manually, which brings me to the second search engine Google. Google was different they use algorithms to index pages or sites into is engine and became very popular for its simplicity in the front end and its complexity on the back-end. After that came goto.com which later became overture and created a revolution by introducing the pay per click model.
This is the beginning of "SEO" I now had to not only submit the site to yahoo, but also to Google, and to find keywords for the pay per click model. The terms organic and ppc where born and people like me where paid to make sure a site would appear in search engines.
To drive traffic we look at the code and inserted information such as a tittle to the page, Meta tags for description, and keywords and links in the body of each page, etc.
Later the ppc model was incorporated into all the search engines and is the very lite yellow box you see with the top three results whenever you look for something, yes, meaning you can be paying to be on top and be organically index on the same page.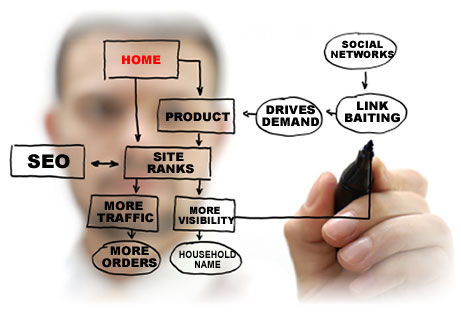 Seo